Your CE certificate will be available after the conclusion of the education event. Instructions to print the CE online can be found below.
How do I get my CE Certificate?
You can access your CE certificate by logging into your WVC account. You will need to use the same login you used to register for the course. Under "My Account" you will see an option for My Record/Certificate. When you select that option, you will see your course listed and a button to download and print your CE Certificate.
Step 1: Navigate to myviticus.wvc.org using your preferred internet browser and log in using the same email address and password you used to register for the course/conference.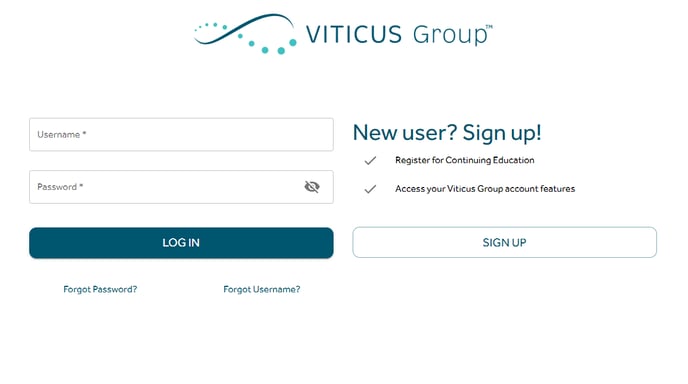 Step 2: Once logged in, navigate to the My Record/Certificate tab.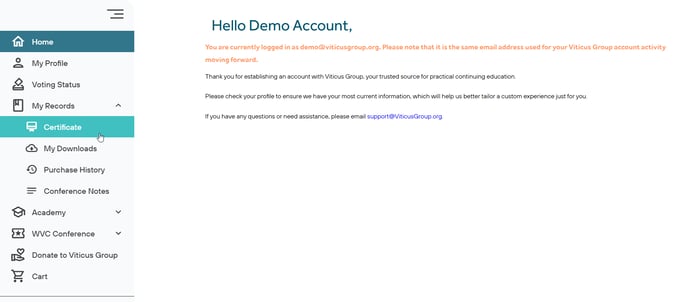 Step 3: Click the "Print Record/Certificate" button under the event you are interested in printing.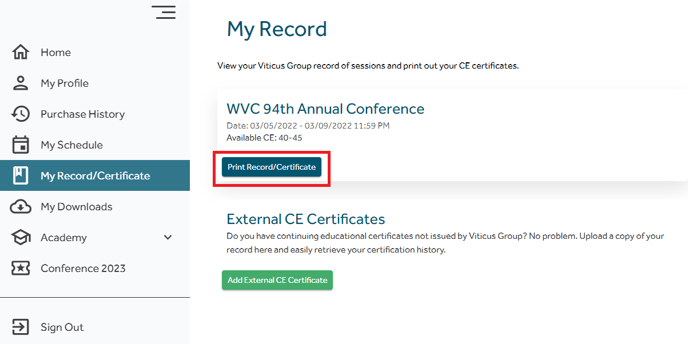 Step 4: You will have the option to download your CE certificate or your record of sessions. Once complete, it will appear in the "My Downloads" under your account. Please allow the record to generate before going back to download an additional item.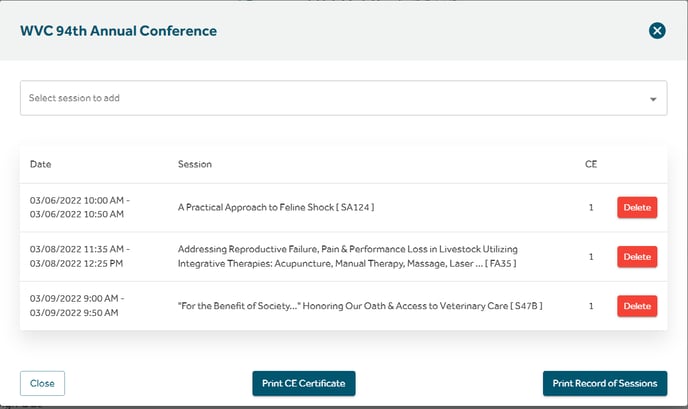 For previous conference or course certificates, please submit your request by email to support@viticusgroup.org
*CE certificates will not be issued to retired veterinarians, DVM students, veterinary technician students, general attendees, and guests, as they are not eligible for continuing education credits; however, a participation certificate will be available to print if needed, excluding guests.