Access a copy of your CE certificate by following this quick step-by-step guide.
How do I get my CE Certificate?
You can access your CE certificate by logging in your account at My Account. You will need to use the same login you used to register for the course. Under - My Account - you will see an option for My Record/Certificate. When you select that option you will see your course listed and a button to download and print your CE Certificate.
Step 1: Navigate to myviticus.wvc.org using your preferred Internet browser and log in using the same email address and password you used to register for the course/conference.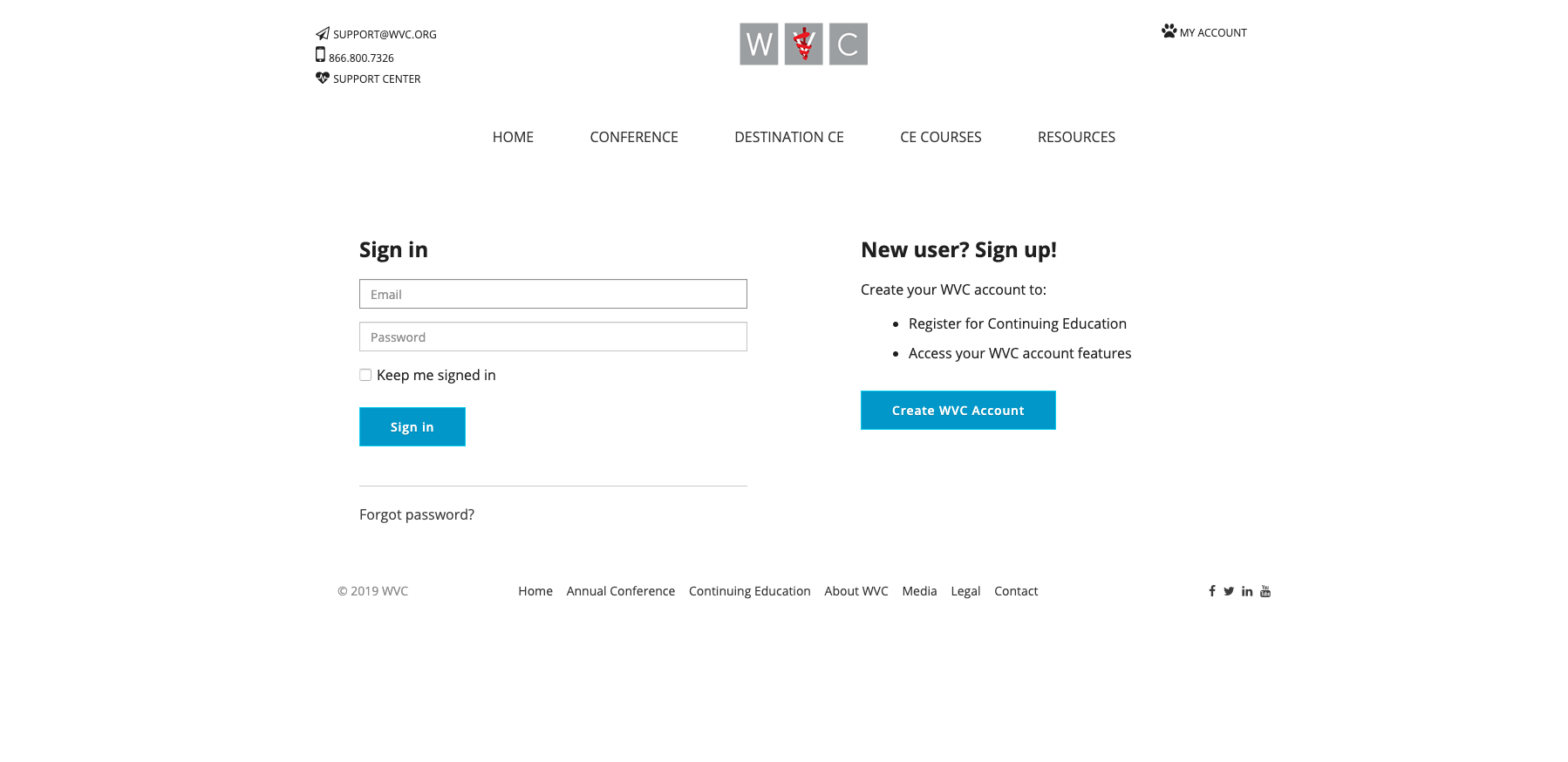 Step 2: Once logged in, navigate to the My Record/Certificate tab.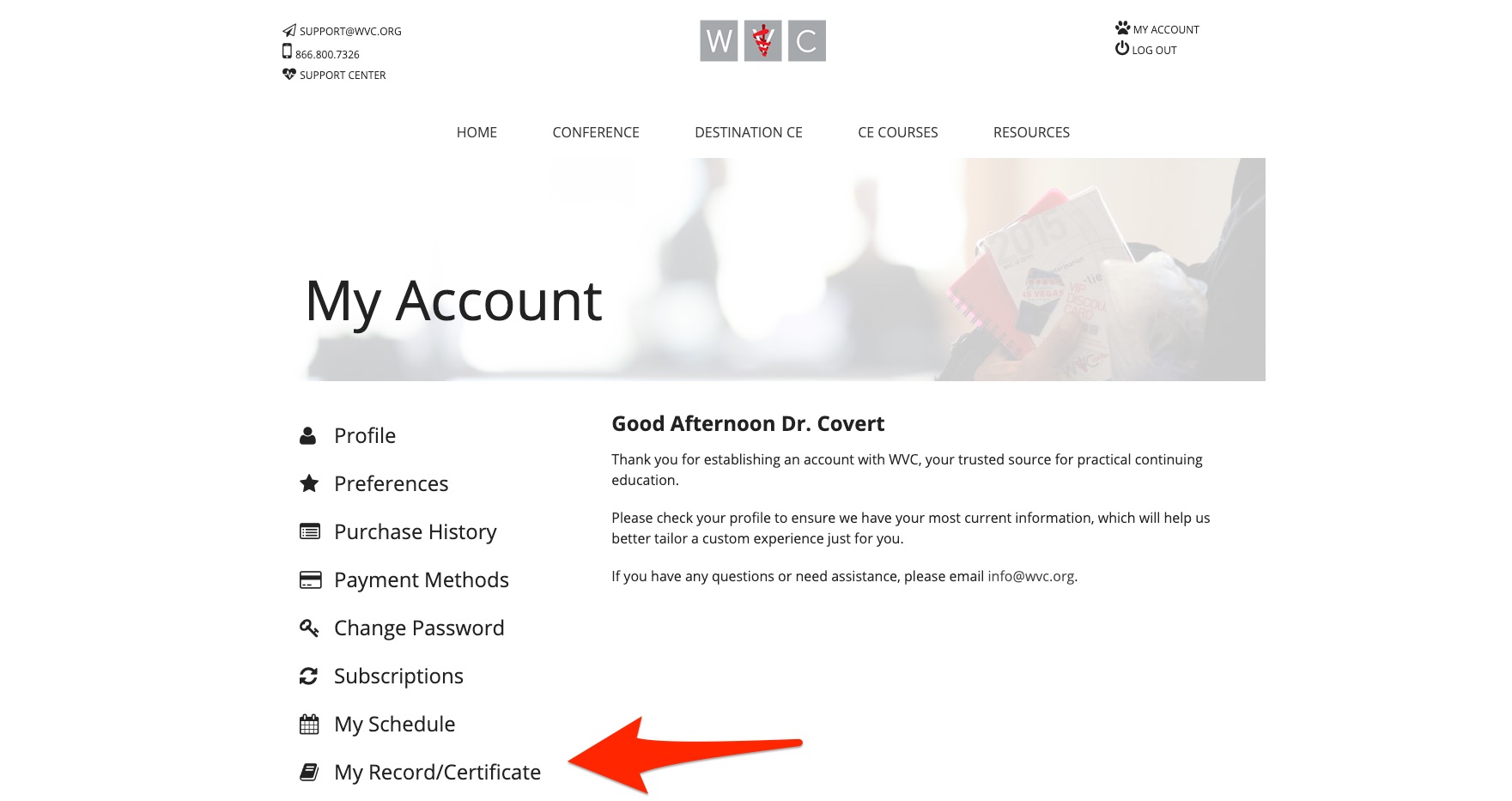 Step 3: Click the "Print CE Certificate" button next to the event you are interested in re-printing. If re-printing for a conference, you must first expand the view by clicking the "+" button.